20 Years Later, 20 Things You May Not Have Known About Michael Jackson's HIStory
20 лет спустя, 20 фактов о Хистори Майкла Джексона, о которых вы, возможно не знали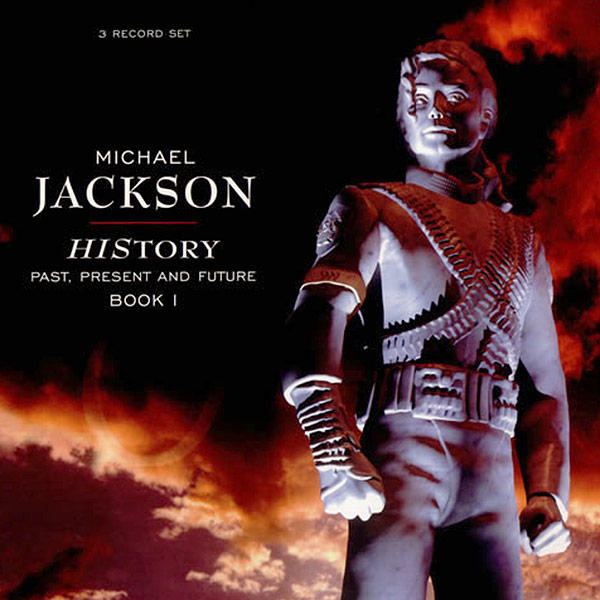 By 1995, Michael Jackson had people talking more than ever, but not just about his music. The King of Pop had endured a rough stretch since his previous album, 1991's Dangerous, and public scrutiny about his eccentric lifestyle had given way to allegations of sexual abuse starting in 1993.
That historical context makes HIStory: Past, Present and Future, Book I all the more interesting, because the double album served as both a response to the scandal – the new material is among Jackson's most personal ever – and a reminder of his professional accomplishments prior to the scandal; half of HIStory features hits from "Billie Jean" to "Heal the World."
The album first hit shelves on June 20, 1995, and we have taken the occasion to collect 20 HIStory trivia items that the casual Michael Jackson fan may not know.
1. It's one of the best-selling double albums ever.
1. Один из самых продаваемых дабл - альбомов в мире
Sales estimates vary, but it's purported that HIStory has sold between 20 million and 30 million copies, meaning that it has sold 40 million to 60 million units, as a result of being a double album. By contrast, Thriller has sold an estimated 51 million to 65 million units, and Bad and Dangerous have both sold between 30 million and 45 million.
2. There really was a Michael Jackson statue.
2. Статуя Майкла Джексона действительно существовала.
In 2014, artist Diana Walczak posted a video showing the creation of the iconic statue used on the album's cover.
3. "Scream" is reportedly the most expensive music video ever made.
3. "Scream" - самый дорогой видеоклип в мире.
The Guinness Book of World Records has named this collaboration with Janet Jackson the most expensive production ever for a music video, and the reputation has consequently stuck. Director Mark Romanek, however, contests that title is unwarranted, and told NPR in 2010 that he knew of other videos of the era that "cost millions more." Nonetheless, a 2014 Forbes post still ranked "Scream" the priciest.
4. It also featured the first-ever profanity in a Michael Jackson song.
4. В "Scream" впервые было замечено ругательство в тексте песни.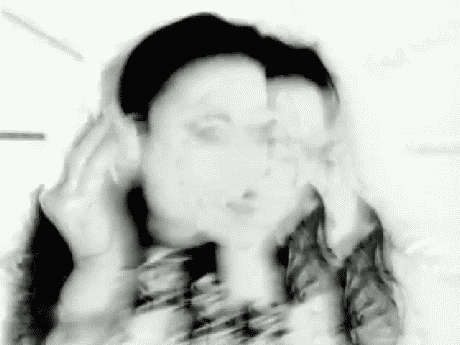 "Scream" was Jackson's response to what he claimed was unfair representation in the media, before and after the sex abuse allegations. It features the lyric "Stop pressuring me / Stop pressuring me / Stop f------ with me," which was uncharacteristic for the singer, who had previously sung for an all-ages audience.
5. "Scream" was leaked before its debut.
5. "Scream" просочился на радио до своего дебюта.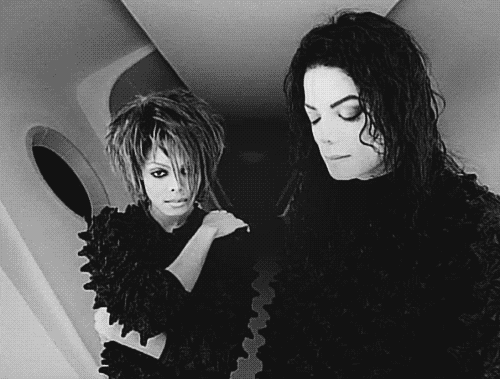 In May of 1995, Jackson heard "Scream" played on Los Angeles radio station KKBT 13 days before the song was to have been released. KKBT and a San Francisco sister station refused to say how they got the song early, according to The New York Times, and they played the song every hour until served with a cease-and-desist order.
6. You can see a young Jena Malone in the video for "Childhood."
6. В клипе "Childhood" вы можете увидеть маленькую Джену Мэлоун
"Childhood" is an autobiographical song about abuse Jackson said he suffered at the hands of his father. The video has Jackson sitting in a forest as an army of children flying magic airships flies over, and one of the children is Jena Malone, appearing before her first major film role the following year. (You can see her around the 2:56 mark.) The song later became the theme to Free Willy 2.
7. "You Are Not Alone" was the first song to debut at No. 1.
7. "You Are Not Alone" - первая песня - дебют, взлетевшая на верхушку хит-парада Billboard Hot 100
No song had previously debuted at the top spot on the Billboard Top 100,according to Complex. However, only four weeks later, Mariah Carey's"Fantasy" became the second song to do so.
8. The video initially had Jackson appearing completely nude.
8. Изначально в клипе "You Are Not Alone" Майкл Джексон был полностью обнаженным.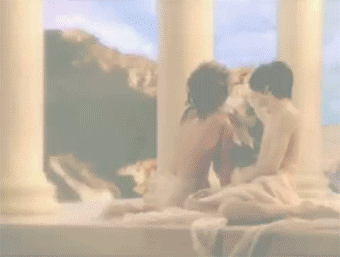 The video stirred controversy for showing rather intimate scenes between Jackson and his then-wife, Lisa Marie Presley. However, an early version of the video never released to the public allegedly featured Jackson fully nude – "floating naked in water," according to the New York Daily News – and the offending part had to be edited out digitally from the final cut.
9. The song got R. Kelly his first-ever Grammy nominations.
9. За песню "You Are Not Alone" Р. Келли получил свою первую награду Гремми
Kelly had sent Jackson a demo of the song in which he sang like the pop star in an effort to convince him to do the song. Jackson eventually agreed. In 2010, Kelly recorded his own version of the song as a tribute to Jackson.
10. "You Are Not Alone" was banned in Belgium.
10. Клип "You Are Not Alone" был запрещен к показу в Бельгии.
In 2007, a Belgian judge ruled that the song plagiarized "If We Can Start All Over," written by composers Eddy and Danny Van Passel. (The above video is purportedly a demo of that song, which was purportedly written in 1993 – well before "You Are Not Alone.") However, the ruling had no effect on the song, R. Kelly or Jackson outside of Belgium.
11. "They Don't Care About Us" angered the Brazilian government.
11. Песня "They Don't Care About Us" разозлила бразильское правительство.
Brazilian officials did not want Jackson to use the favela Santa Marta as the backdrop for the video for his fourth single, claiming that he would be taking advantage of the residents and putting forth a negative depiction of Rio de Janeiro. A New York Times article on the matter noted that this controversy erupted around the same time as the one in Argentina over Madonna's plans to play Eva Peron onscreen. In the end, neither country stopped either pop singer.
12. "They Don't Care About Us" angered plenty of people in the U.S., too.
12. Песня "They Don't Care About Us" привела в бешенство и большое количество людей в Америке.
The original version of the song featured the lyrics "Jew me, sue me, everybody do me / Kick me, kike me, don't you black or white me," which prompted critics to accuse Jackson of anti-Semitism. Though Jackson protested, saying the lyrics weren't racist because he "could never be a racist," he eventually changed the offending lyrics to "do me" and "strike me."
13. "Earth Song" is uniquely popular in the United Kingdom.
13. "Earth Song" необычайно популярна в Англии.
The environmentally themed song wouldn't necessarily be at the top of most American fans' lists of Michael Jackson songs, but it remains the singer's best-selling song in the U.K.
Читать далее здесь